ProjectHS – Simple House Sale Page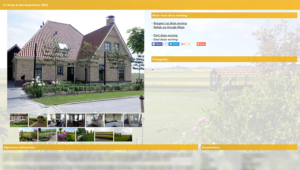 ProjectHS (codename) is a simple House Sale page developed by W-Bench. The purpose for this page was to be as simple and easy in use as possible. The focus needed to be on the house, not on fancy website design and mechanics.
The website features an image carousel, responsive design and a contact page.
Specification Summary:
Code Base: Custom Development
Graphic Design: W-Bench
Responsive Design: Yes
Special Features: 98% CSS based Graphic Design, Image carousel and Contact form
Current Status: Offline