SPIRS – Space Information Retrieval System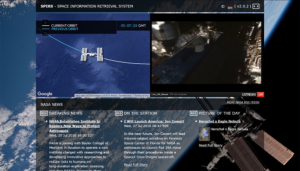 This page will give you all information about NASA and the International Space Station (ISS). With a position indicator and video livestream, you can follow every move of the ISS and its crew.
3 RSS News streams will keep you up to date with the latest Breaking News, News from ISS and the NASA Picture of the Day.
The website is built on custom made code developed by W-Bench. This page is fully responsive and has a unique feature of resizing to a full-screen mode.
Specification Summary:
Code Base: Custom Development
Graphic Design: W-Bench
Responsive Design: Yes
Special Features: Webpage resize option